Patient Resources & Contacts
---
Patient Information Guide
Our Digital Patient Guide, will help you understand what you should expect, your rights, how you and your loved ones can be involved in your care, your care team, important phone numbers and discharge information.
Patient Information Desk
Duncan Regional Hospital volunteers deliver mail, flowers and plants to patients each day.
With certain exceptions, the volunteers at our Patient Information Desk can say whether a person is a patient at Duncan Regional Hospital.
Please note: If the patient has asked us to keep their information private, as is their right under the Health Information Privacy and Accountability Act (HIPAA), no one at the hospital can legally give any information about that patient.
Patient Advisory Council
The Patient and Family Advisory Council's goal is to improve the patient care experience by ensuring the voices of the patients and their families are heard. The Council consists of patients that have received care at Duncan Regional Hospital, family members and hospital representatives.
Patient Relations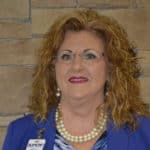 Kathy Deevers
Coordinator, Patient Relations
Joint Commission
Complaint Hotline/Public Information
State Department
Medical Facilities
Oklahoma State Department of Health
1000 NE 10th Street
Oklahoma City, OK  73117-129
Chaplain
We provide pastoral care for the spiritual and emotional needs of patients and their families. Our Hospital Chaplain is present within the facilities of the hospital during the day, Monday through Friday.
Messages may be left at the Chaplain's office when he is off campus. Volunteer Chaplains will provide pastoral care after hours and on weekends, or as emergency or crisis situations arise.
Duncan Regional Hospital's Chapel is located on the first floor, on the south side of the Atrium Cafe. Patients and their families are welcome to visit the Chapel at any time.
Ask-A-Nurse
Anytime day or night, if you or your family member gets sick or injured when your doctor's office is closed, you can call Ask-A-Nurse 24 hours a day.  The call is free to you.  Registered nurses are waiting to help you and will make sure your call is private.
If you feel your injury is life-threatening emergency, please call 911 or go to the nearest emergency room.
Translation services
Translation services are available through a telephone service. For assistance Monday through Friday, please call the operator and ask for the House Supervisor. All other times, please speak with your nurse or Nursing Supervisor for translation assistance.