Birth Center
Why Deliver at DRH? 
The birth of a child is one of life's most rewarding times for you and your family. Our Birth Center team provides mothers and their families with the best possible childbirth experience.
With genuine patient/doctor discussions and preparation, we can be your partner in determining what's naturally best for you and your child.
At our Birth Center, labor, delivery and recovery all take place in one room, creating a home-away-from-home environment during this eventful time and allowing mom and baby to stay together. Our caring birth center staff will help mom relax throughout the birthing process, encouraging her to walk, rock, or take a warm shower. Additionally, almost every pain control method, including epidural anesthesia, is available.
To ensure the transition from hospital to home is seamless and secure, our nursing staff will spend time teaching mom how to care for her baby.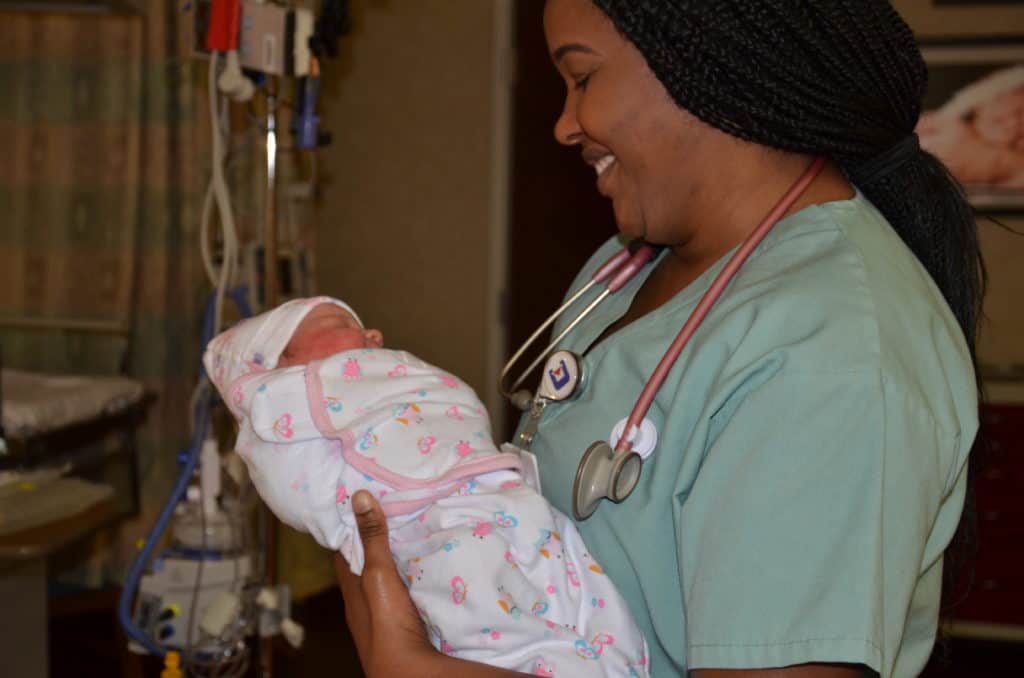 Programs & Services
Your Baby Friendly Hospital

Duncan Regional Hospital (DRH) is proud to announce that it has achieved the highly prestigious international Baby-Friendly designation after a rigorous review process conducted by Baby-Friendly USA, the organization responsible for bestowing this certification in the United States.
Our Birthing Rooms
Decorated with warm wood furnishings and soothing colors, our labor and delivery rooms create a relaxed atmosphere. We provide all the comforts of home, including a private bathroom with a shower, a bed for mom's support person, a rocking chair for holding and feeding baby and a TV for entertainment. Our comfortable birthing beds feature advanced medical monitoring equipment to ensure labor is progressing smoothly.
Visiting Hours
Visitors are welcome but will need to be allowed into the secure birthing center. Each day, we have a designated 'Cuddle Time' in which visitation is limited to allow mom time to rest.
For more information, call (580) 251-8830.