Birth Center
Why Deliver at DRH? 
The birth of a child is one of life's most rewarding times for you and your family. Our Birth Center team provides mothers and their families with the best possible childbirth experience.
With genuine patient/doctor discussions and preparation, we can be your partner in determining what's naturally best for you and your child.
At our Birth Center, labor, delivery and recovery all take place in one room, creating a home-away-from-home environment during this eventful time and allowing mom and baby to stay together. Our caring birth center staff will help mom relax throughout the birthing process, encouraging her to walk, rock, or take a warm shower. Additionally, almost every pain control method, including epidural anesthesia, is available.
To ensure the transition from hospital to home is seamless and secure, our nursing staff will spend time teaching mom how to care for her baby.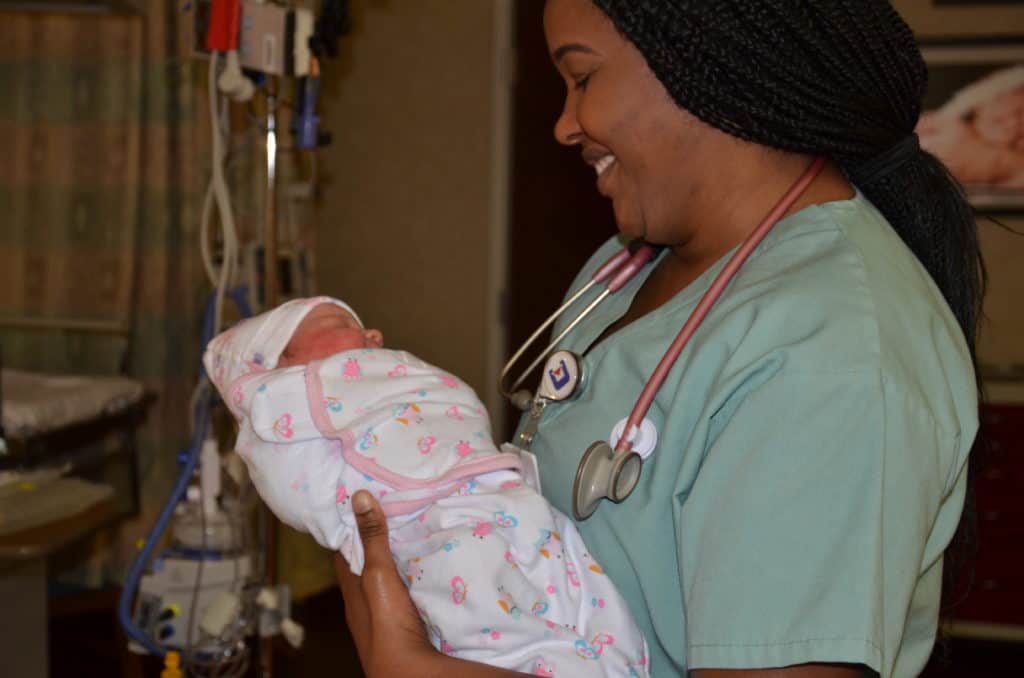 Programs & Services
TeamBirth
TeamBirth is an innovative endeavor aimed at optimizing the birthing process and promoting positive outcomes for both birthing individuals and their infants. It entails the implementation of a communication and collaborativeness framework, which effectively addresses the communication barriers that can compromise the safety and dignity of birthing individuals. Developed by Ariadne Labs, a reputable center for health systems innovation at Brigham and Women's Hospital, and the esteemed Harvard T.H. Chan School of Public Health in Boston, MA, TeamBirth is a promising initiative with considerable potential to transform the birthing experience.
April Adams, Director of Birth Center "When we first began talking about team birth it evoked such a passion in our hearts because it empowers women to have a voice in their birth story and experience.  We are here to support and empower the growing families in our community and beyond through labor and birth.  The Team birth experience provides the patients, their support team, physicians and nurses time for  "Huddles" where we break down barriers allowing communication and a work together  "Game Plan" on what the patient's preferences are and how we can all come together to make it happen safely. Team birth is about respecting our patients, letting their voices be heard. We are here for them! "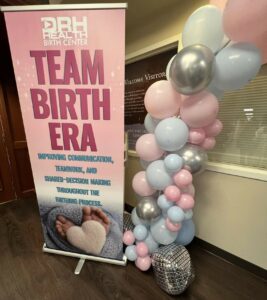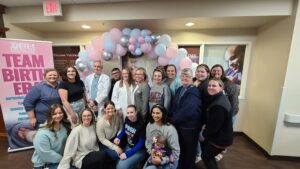 TeamBirth is an initiative designed to enhance collaboration and effective communication among healthcare professionals, including physicians, nurses, staff, and individuals undergoing childbirth. Our primary objective is to provide a supportive environment where patients feel heard and well-supported from the moment they enter the hospital. Extensive research reveals that inadequate communication, both between healthcare providers and between providers and patients, is responsible for a substantial portion, up to 90 percent, of preventable injuries during childbirth. TeamBirth was specifically developed to rectify these communication gaps, ensuring that both patients and healthcare providers have a shared understanding and contribute to the decision-making process throughout the labor and delivery journey.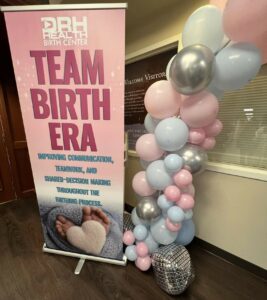 Your Baby Friendly Hospital

Duncan Regional Hospital (DRH) is proud to announce that it has achieved the highly prestigious international Baby-Friendly designation after a rigorous review process conducted by Baby-Friendly USA, the organization responsible for bestowing this certification in the United States.
Our Birthing Rooms
Decorated with warm wood furnishings and soothing colors, our labor and delivery rooms create a relaxed atmosphere. We provide all the comforts of home, including a private bathroom with a shower, a bed for mom's support person, a rocking chair for holding and feeding baby and a TV for entertainment. Our comfortable birthing beds feature advanced medical monitoring equipment to ensure labor is progressing smoothly.
Visiting Hours
Visitors are welcome but will need to be allowed into the secure birthing center. Each day, we have a designated 'Cuddle Time' in which visitation is limited to allow mom time to rest.
For more information, call (580) 251-8830.