COVID-19
An outbreak of respiratory disease caused by a novel (new) coronavirus was first detected in China and has now been detected in other countries, including the U.S. The disease has been named COVID-19. Symptoms of COVID-19 are fever, cough and shortness of breath.  The situation with COVID-19 continues to rapidly evolve.
The CDC  offers updated information about the spread of the virus in the U.S., including a current risk assessment
---
What Should I do if I have symptoms?
COVID-19 vs. Cold & Flu
COVID-19
Fever
Cough
Shortness of Breath
What to Do
Only your doctor can order the COVID-19 test. If you think you've been exposed to COVID-19 or are experiencing the above symptoms, call your primary care provider.
If you think you're experiencing an emergency, dial 911.
Covid-19 Testing
Cash Payment $125
For more information on Covid-19 Testing, please read this document
---
Cold
Sore throat
Runny nose
Cough
Sneezing
Headaches
Body Aches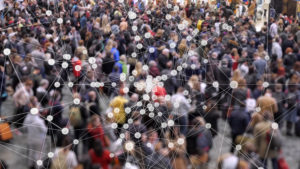 Flu
Fever or chills
Cough
Sore throat
Runny or stuffy nose
Body aches
Headaches
Tiredness
Vomiting and diarrhea
What to Do
If you think you have a cold or the flu, stay home. Use over-the-counter medications to relieve symptoms. Rest, avoid physical exertion, and drink plenty of fluids. If symptoms get worse, contact your primary care provider.
Check out these prevention tips that should help you prevent the coronavirus.
---
Important changes at DRH Health
In response to the COVID-19 pandemic, health care facilities are uniquely charged with protecting both the health of those they serve and the health of their caregivers. Therefore, as we begin to restart our normal services, we must remain diligent to minimize chance for exposures for ourselves and our patients.
With the increasing community spread of COVID-19, beginning November 24, DRH Health is implementing the following visitation policy:
We will close all visitation with the following exceptions:
Birth Center – one guest to be with the mother/baby throughout their stay
ACU/Cath Lab/IR/Wound Center – one guest to drive the patient home
End of life visitation – to be determined by nursing staff and physician(s)
Pediatric patients may continue to have both parents visiting
Clinics-Only patients at this time, unless patient needs assistance.
Sanford Children's Clinic- only one parent allowed with child at this time.
We will also discontinue all public access to our Atrium Cafe, Chick-fil-A, Gift Shop, Business office, and Human Resources beginning tomorrow as well.
To pay your bill, please call 580-251-8918.
For Medical Record Requests, please call 580-251-8658.
What else should I know and what can I do?
Take time to educate yourself and share what you learn with others. Following a few simple guidelines can keep you and your family safe and healthy.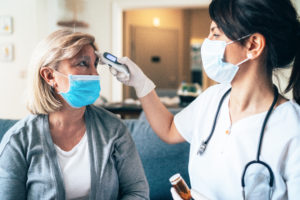 According to the CDC , the virus is thought to spread mainly from person-to-person, between people who are in close contact with one another (within about 6 feet). It is spread through respiratory droplets produced when an infected person coughs or sneezes.
Inpatient Mask Protocol
Prevention Tips
Resources for Covid-19