Infusion Therapy
Regional Center of Excellence
Infusion Therapy involves the administration of medication through a catheter as prescribed by your healthcare provider. Whether you have multiple sclerosis, rheumatoid arthritis, or Crohn's disease, our highly-trained nurses will administer your medications so you can have the convenience of quality medical care, without driving out of town.
Outpatient infusion therapy is covered by most insurance with payment and patient assistance programs available to provide exceptional care at a lower cost.
Common Diseases Treated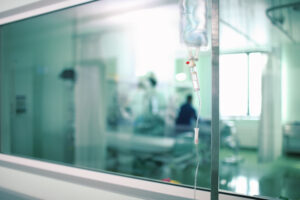 • Multiple Sclerosis
• Rheumatoid Arthritis
• CIDP
• Infectious Disease
• Crohn's Disease
• Ulcerative Colitis
• lmmune Deficiency
Common Medications Offered
• IV Antibiotics/antifungals
• Daptomycin
• Remicade
• Tysabri
• Prolia
• Reclast
• IVIG
DEDICATED INFUSION STAFF
Patients can rely on the comfort of having clinically trained, licensed healthcare professionals experienced in IV infusion therapy attending to their needs. While constantly monitoring nurse to patient ratios, we ensure our patients receive the individual attention they deserve.
COST
Outpatient Infusion Therapy is a benefit on most insurance policies and is a lower cost alternative than inpatient hospitalization, emergency room visits, and in-home services.