02/20/2020
New Board Members
Duncan Regional Hospital is fortunate to have many passionate people serving on its boards who are willing to share their time and talent. We are pleased to announce the addition of Tanya Case and Scott Stone to the DRH Board of Directors.
Tanya received her BA degree from the University of New Mexico, and her Master's from the OU Health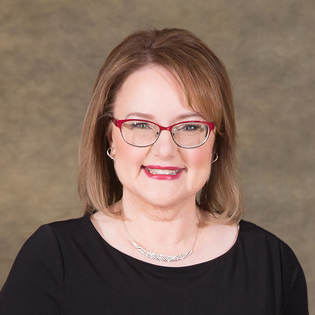 Sciences Center.  She has worked in healthcare in Oklahoma for 35 years, with most of those years spent in executive leadership positions of health plans. She retired in November 2015, as the Executive Director of the Oklahoma Temporary High-Risk Pool (OTHRP), which was Oklahoma's Pre-Existing Condition Insurance Plan (PCIP) created by the Affordable Care Act in March 2010.
Tanya's primary focus is now serving on the 7-member governing Board of the Oklahoma Health Care Authority (OHCA) to which she was appointed in 2014 by Jeff Hickman, former Oklahoma Speaker of the House of Representative, and again in 2018 by Oklahoma Speaker of the House, Charles McCall. The Oklahoma Health Care Authority, the state Medicaid agency, administers SoonerCare and Insure Oklahoma. As a board member, Tanya oversees the agency that is responsible for the care and well-being of more than one million Oklahomans each year, including children, pregnant women, individuals with disabilities, and seniors.
A graduate of Leadership Duncan, Class VI, and Leadership Oklahoma, Class III, Tanya currently serves on the Board of directors of the Duncan Public Library, the Stephens County Genealogy Society, and the Stephens County Historical Society. She also serves on the Lawton Philharmonic Orchestra Board of Directors, a position she has held for over 20 years.  She is also an active member of PEO, a women's organization dedicated to promoting educational opportunities for women.
Tanya has been married to Leonard for 40 years. They are avid RVers, traveling approximately 10,000 miles a year. "Our goal is to travel to all the states within the United States mainland, Alaska, and Canada," said Tanya.
The DRH Board of Directors is also pleased to welcome Scott Stone as legal counsel for the hospital.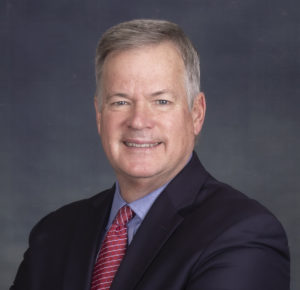 Scott received his BA degree from the University of Oklahoma and JD from the University of Oklahoma College of Law. After law school, he and his wife, Merry, moved to Duncan, where he has been in private practice since 1984.
In addition to serving on the Hospital board from 2009 – 2017, he has served on the United Way (Stephens County) Board of Directors, the Simmons Center Foundation board, Duncan Public Schools Foundation, Chisholm Trail Hospice board, and the Heritage Trails Coalition.
Scott and Merry, Assistant Superintendent, Duncan Public Schools, have three children and two grandchildren.
While welcoming new members, it is also time to say thank you to Susan Camp and John Ray Green as they step off the Board of Directors.
Susan, Assistant Vice President for Academic Affairs at Cameron-Duncan, served on the Board from 2011 – 2019. During this time, Susan served on several board committees, including Audit/Compliance, Finance, Governance, Institutional Development, and Professional Affairs. Additionally, she served as Board Vice-Chair for two years and as Chair for two.
John Ray, a Duncan attorney, played a vital part in the creation of Duncan Regional Hospital. As the first and only general counsel of Duncan Regional Hospital for the past 42 years, John Ray advised the hospital President/CEO, Board of Directors, and staff on legal and governance issues.
"It is an honor to welcome Tanya and Scott to the DRH Board of Directors. They bring a wealth of experience and expertise in their respective fields and will be tremendous assets to our Board. As well, we want to thank John Ray and Susan for their work, direction, guidance, and dedication to DRH throughout the years. It was an honor to have them on our Board," said Jay R. Johnson, President/CEO, Duncan Regional Hospital.
Back to News